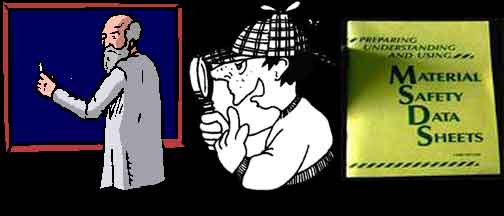 OSHA CONSTRUCTION SAFETY TRAINING
C. R. Sledge Co. is pleased to announce that we are now authorized to offer the OSHA 10 and 30 hour Construction Safety Training.
The 10-hour class is intended for workers and it emphasizes hazard identification, avoidance, control and prevention. The 30-hour class is intended to provide a variety of training to people with some safety responsibility and therefore has more emphasis on the actual OSHA standards than the 10-hour course.
SAFETY TRAINING
We offer a wide range of safety training for your employees. Please visit our Training Classes page for a list of classes provided.
MSDS ON DISK
How are you maintaining your MSDS? How often do you check to see if you have the current version of the MSDS for the materials you currently are using? If you are like most organizations your MSDS are placed in binders and are not looked at again. The manufacturer's of the products that you use in your workplace update their MSDS periodically and you are required to update your files with the new MSDS's. Let us help you get your MSDS under control